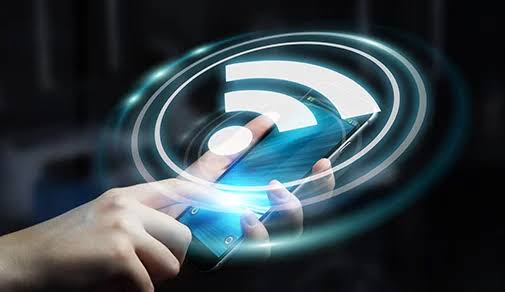 Is your business witnessing a slow internet connection? Is your broadband speed hampering your business workflow and creating problems with your business productivity?
For a good and uninterrupted business connection, you must opt for the best internet service provider in Gurgaon if your business is Gurgaon based or the best internet service provider in Noida if your business is Noida based. In simpler terms, you must opt for the best broadband connection in your city for your business growth. However, to zero on the best internet service provider, you must be aware of specific techniques and crucial factors for a speedy business broadband connection. 
Compiled here are distinct techniques that can be used to speed up your business broadband connection. 
Upgrade to an internet leased line
The number one method for speeding up the business broadband speed is to upgrade to the business leased line. A leased line is completely a dedicated fibre broadband connection that functions directly from your premises to the nearby fibre connection (either on the street cabinet or exchange). A leased line connection offers businesses with unparalleled reliability and speed. One of the best measures of speeding up your broadband speed is by upgrading to a business leased line. With speeds of as high as 1 GPBS and uptime of 99.9 per cent, leased lines are considered the pinnacle of business broadband. 
Switch to a higher package
Most deals on business broadband come in form of monthly packages. Upgrading to a package with a higher speed is a great way to speed up your broadband. While this can enhance your month-on-month costs, an upgrade in your package can result in the enhancement of your productivity and morale of staff, making your business operations highly efficient. 
Change the broadband provider
Why not change your broadband connection provider? There are various deals on market today and providers are all the time striving to offer the best possible deal. Your business can take benefit from such a competitive market to enhance the internet connection speed and even lower the costs. 
Go for a 4G router
If your business witnesses poor speed owing to location, you can look towards the 4G solution to ameliorate your internet speed. A 4G router would supply a reliable 4G connection to your devices and premises. 4G is a pragmatic infrastructure and downtime is unlikely. 
Using a 4G router for your broadband connectivity may not just assist ameliorate speed, but even might be highly cost-effective for businesses. 
Read Also: The Best Hire A Hacker Android/IOS Apps
Upgrade your WI-FI router
You can upgrade your package as per your preference. However, without a good router, your internet speed may be impacted. WIFI routers often are ignored when discussing about broadband speed. However, it is necessary to note that they do impact speeds. A newer and modern router may have better traffic managing capabilities, better bandwidth sharing and higher transfer speed. 
WIFI survey
The next important technique to speed up your broadband is to conduct a complete WIFI survey. WIFI surveys are a good way of enhancing your broadband speeds. A WIFI survey even allows you to know about the router's optimum placement and wireless APs (access points) around the premises. 
WIFI survey produces the heatmap of your overall premises to show how your access points perpetrate their signal and thus where they are better placed. This may ensure a strong internet connection to your premises, which means higher speeds and minimal latency across your premises. 
Install a complete WIFI infrastructure 
Many small businesses depend on a single router for their entire office, which results in sluggish and slow connection. In case you are looking to overhaul your business broadband, you can look at installing a complete WIFI infrastructure to offer robust, strong, and fast connectivity to your entire premises. 
With a WIFI solution from a renowned internet service provider, you can cover your whole premises easily and quickly, providing every device with a good and strong connection with the best speed possible. A strong WIFI infrastructure in your office may result in enhanced productivity. For this, ensure to opt for the best service provider in your city. For instance, if your business is in Noida, opt for the best internet service provider in Noida.