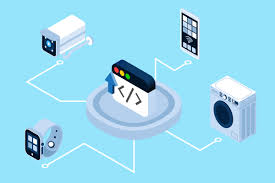 Document digitization is an absolute necessity in today's work environments. To maximize accuracy and productivity, it's essential to choose a scanner that best meets your need. A

high speed scanner

like the Fujitsu fi-8170 can support and even improve your workflows.
How a High-Speed Scanner Can Improve Your Workflow
As the premier model of the Fujitsu fi-8000 series, the fi-8170 comes with several powerful features. Improving on the 7160, the 8170 incorporates Automatic Separation Control that adjusts torque in the automatic document feeder to help avert jams.
Other functionalities such as duplex scanning, higher page-per-minute speeds and automatic document feeders simplify scanning. When you can scan double-sided documents quickly without needing to reshuffle your originals, you save time and trouble. Machines that can scan documents with mixed paper sizes also cut down on the time spent on each scan job.
Benefits of a High-Speed Scanner
The 8170 is a high-speed Fujitsu scanner packed with some of the brand's best features. Achieving a maximum scan speed of 70 ppm, it incorporates a 100-page automated document feeder with enhanced handling and exit stacker design that keeps your documents in their original order. The 8170's maximum daily volume of 10,000 sheets makes it an ideal choice for busy offices with multiple workers.
Sophisticated Jam Prevention
The fi-8170 uses two Fujitsu technologies to stop paper jams. Intelligent Sonic Paper Protection monitors how each sheet sounds during your scan job. If a sound frequency exceeds a predetermined limit, the scanner halts the job and allows you to fix the problem. This prevents sheets with staples from entering the feeder and jamming.
Image Monitoring cuts down on jams in another way. It measures distances between sheets of paper as they roll through the ADF. Should one of these intervals be larger than normal, the 8170 stops the scan job. Once you rectify the issue, you can continue scanning as normal.
Multi-Feed Detection
Paper jam prevention inhibits potential breakdowns, but it also keeps your workflows on pace. Multi-feed detection accomplishes the same goal in a different way. The fi-8170 can sense multiple paper sizes within the same job, then adjust feeding and scanning functions to ensure complete image capturing.
Enhanced Image Clarity
Besides jam prevention and feed flexibility, the fi-8170 produces sharp images thanks to Clear Image Capture technology. The core of CIC is 3D color conversion, which uses nearly 5,000 color levels to process digitized images. With greater color precision, CIC pairs advanced algorithms to help eliminate color shifting and distorted lines in original scanned images.
Correcting for these variations produces higher-quality scans plus improved accuracy from optical character recognition. Your scans are much closer to their source documents, making them easier to access, read and edit.
Read Also : Coupon Codes – A Convenient Way of Unlimited Buying
 Faster, More Accurate Scanning
The Fujitsu fi-8170 proves that the future of document digitization is already here. Faster speeds, more accurate images and fewer equipment breakdowns boost the efficiency of your workflows. Fujitsu offers many more models in its fi Series, providing a large range of options for workplaces of all sizes and types.