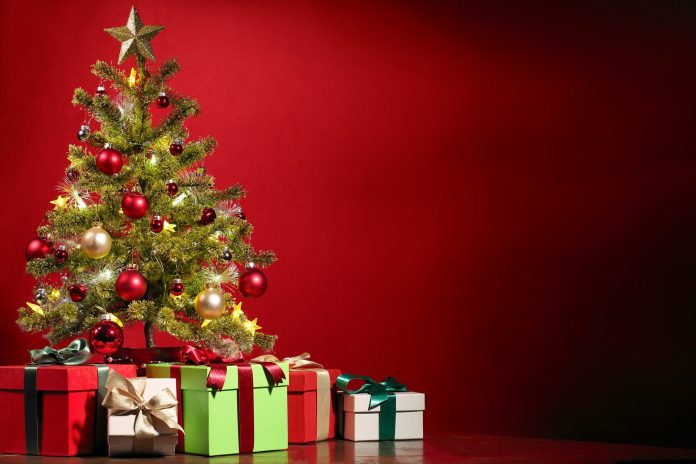 There's something about Christmas that gets us all excited about it. It's not just the spirit of it but the vibes of its festivities which includes decking up the christmas tree, baking some sweet confections and most importantly, having a family time. Among all the other wonderful things, Christmas is about gift giving or expressing all the wonderful feelings of the world to our loved ones via some tokens of love and appreciation. There are many people who tend to get lost figuring out what would make a jolly Christmas gift. To help them out, we have prepared this list of Christmas gifts that are sure to make this year's Christmas super memorable. You can easily get any of these gifts over some reputed online/offline gift stores. So go ahead, take some cues and start your shopping as Christmas is not that far away.
Candle Diffuser Set

– This gift item in particular is sure to bring on the festive Christmas spirit. Gifting a candle diffuser to your loved ones will surround them in a good, positive aura, this Christmas season. Your loved ones can light up this candle diffuser set in front of Lord Jesus on his birthday to dive straight into the joyous Xmas festivities. 

Christmas plants

– On such an auspicious occasion, it makes so much sense to gift something as noble and as beautiful as

Christmas plants

. You can choose to gift any Fengshui, airpurfiying, foliage, indoor or outdoor plant to your loved ones this Christmas. They would happily nurture it and it would remind them of your love and lovely wishes for Christmas in the years to come. 

Fleece Blanket

– Christmas falls around the wintertime, hence it makes sense to gift fleece blanket. Send some warm Christmas wishes to your dear ones as you gift a comfy cuddly yet warm fleece blanket. You can choose to gift a colourful patterned one or a single solid coloured one, as per their liking. 

Grooming Kit

– Who doesn't like to get themselves groomed? Everyone does this is why it would be perfect if you chose to gift a grooming kit to your loved ones, this Christmas. You can choose to self customise it, as per their grooming needs or can choose to gift an already existing one from your nearest supermarket. 

Bottle of wine

– Mulled wine brings the very essence of Christmas celebrations. Hence gifting a nice bottle of red wine is sure to help your loved one's heart melt into tears. You can gift Rosé or Pinot Noir or Merlot to clink your wine glasses with your loved ones as everyone has a gala time celebrating Christmas.  

Tree ornaments

– As your loved ones will be looking forward to decorating their christmas trees in the most beautiful way, they would really appreciate you if you gift them some tree ornaments like Santa, Socks, Candy sticks, Stars, Gifts and other such holy ornaments. You can easily find these ornaments in silver white, rose gold or even red – green color combinations. 

Fruit Cake

– No Christmas celebrations are ever complete without marking it over as scrumptiously baked fruit cake. Fruit cakes notch up every Christmas celebration and make it even better with its delicious taste and minimalistic appeal. It has got the warmth of Christmas spirits etched to it which is what makes it super special.  So out of your love for your dear ones, you can choose to bake a fruit cake and gift them. Or else visit some reputed bakery and get your baked token of love delivered at your dear one's doorstep. 

Collection of Christmas Carols

– Listening to Christmas carols on the eve is something that every person who loves Christmas likes to do. You can choose to convey your heartfelt Christmas regards to your dear ones as you choose to surprise them with some classic collection of christmas carol videos/cassettes. It will surely make your celebrations jolly. 
So, these were some of the Christmas gifts that you can choose to pamper your dear ones with, on the upcoming occasion of Merry Christmas.