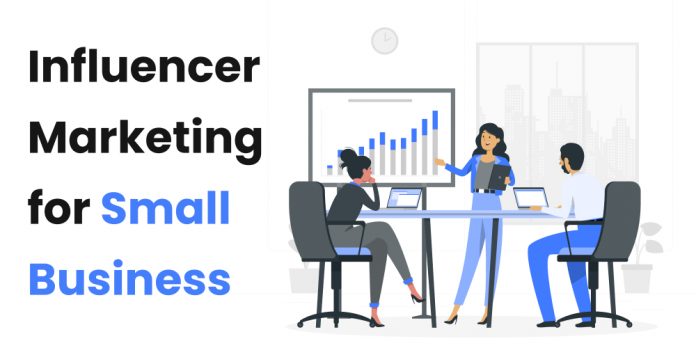 Every time you surf any social media channel, you have ads targeted at you with influencers promoting products and brands. If the ad is attractive and engaging, there are chances that you have clicked on it and maybe even considered buying it.
Welcome to the new age of advertising, influencer marketing!
Influencer marketing is not all about celebrities and big stars endorsing products. On the contrary, it is about niche influencers endorsing the product authentically to their followers.
Many startups and small businesses shy away from influencer marketing because they think it involves a lot of money. No, influencer marketing is flexible based on your budget!
But, influencer marketing does need a fair amount of planning and content creativity in addition to campaign analysis. If you are a small business, you have to try influencer marketing. It is a cost-effective tool to increase brand awareness and get people to speak about your products.
How to start influencer marketing for your small business?
If you are a small business and just starting on influencer marketing, it is best to work with a set of strategies. These help you to align your goals to the outcome. Let us now see how small businesses can start with influencer marketing.   
Study the target audience
At the start, businesses take time to study their audiences. Create personas to identify your target audience. Make a list to know the user demographics such as age, gender, location, devices used for online shopping, their interests, and preferences.
Creating the audience personas helps to decide the influencer marketing goal and the type of influencers to hire. Look for the influencer followers and see if it matches your target audience. Take time to talk and connect to your audience to see what they want. It helps you to tailor your product to what they are looking for.  
Identify your business goals
As a small business, what are your goals for influencer marketing? Is it brand awareness, or is it promoting a specific line of products? A clear objective puts you on the right track to get the most out of influencer marketing. But, as a small business, keep your goals real and tangible. Unrealistic goals will disappoint you and burn your efforts and money.
Also, consider the timeframe for influencer marketing. Time it for a product launch to get maximum traction for your website. Also, brand awareness when you are starting helps to attract new audiences. It also tells you if you are getting closer to your goal.  
Make a clear budget
Large enterprises have a set of resources at work to decide the budget for influencer marketing and oversee its utilization. But, as a small business, you cannot afford to splurge on influencer marketing. It isn't that you cannot afford to spend on it. The beauty of influencer marketing is that it is accessible for every budget range, big or small.   
Set aside a budget beforehand and break it down into smaller subsets to keep a tab on the spending at each stage. The smaller subsets can be the influencer fee, the ad creation fee, the influencer marketing platform fee, the social media campaign fee, and so on. A clear division of the budget helps you to calculate the ROI at the end of the campaign.   
Choose a relevant influencer
Influencers are available in plenty across all popular social media channels. Anyone with more than 10k followers becomes influencers. But the real challenge is to pick the one that suits your brand values. Macro-influencers have a higher reach but are costly on the pocket. As a small business, you cannot afford to hire celebrities or macro-influencers in the big league.
The best solution for small businesses is to hire nano- or micro-influencers. They have an engagement rate of 3.86% on Instagram when compared to 1.62% of macro-influencers. The micro-influencers produce content that resonates with their audiences. They help your brand gain the trust of the consumers.   
Discover creators through influencer marketing platforms
Finding the right creators is the key to a successful influencer marketing campaign. QuikPlace makes it easy for brands to identify and collaborate with relevant influencers. It is an excellent influencer marketing platform for small businesses to find popular influencers in their niche. Also, brands can offer a proposal and get responses from influencers making the job easy.
So, what do you look for when selecting an influencer marketing platform? It has to offer easy access to its library of influencers. Also, it is an additional benefit if the platform provides campaign services. You can count on QuikPlace as a reliable influencer marketing platform for small businesses. It designs campaigns, helps brands collaborate with multiple influencers, and offers detailed analytics of the campaign.    
Co-create content with influencers
Influencers provide a human connection in their endorsement. They have gained followers by posting consistent content that their followers like and engage. They know their followers' interests and preferences. People prefer influencer marketing over brand ads because it does not come as forced.
Influencer marketing works best when small businesses give content liberty to the influencers. They have to educate the influencers on their brand and products. Once the influencers get a grip of the product and its benefits, they create content and present it to their followers naturally, interspersing their real-life experiences into it. It is the content that resonates with the followers and thus starts the brand awareness journey.      
Create, test & analyze A/B campaigns
Influencer campaigns can fail miserably due to a lot of factors. If this happens, you stand to lose your money. The best way to avoid it is to divide and allot the budget to multiple campaigns instead of one. Have you heard of the proverb, do not put your eggs in one basket? Implement it on influencer marketing. Hire multiple micro-influencers and run campaigns on different social media channels. If you opt for paid promotion on social media channels, test it with subsets as you do for any other PPC campaign.
The advantage of creating A/B campaigns is to test which works the best and leverage it for maximum results. The ineffective campaigns are stopped or improvised. This way, you spend your money wisely and also get the intended results.      
Build influencer relationships
There is a difference between collaborating with influencers for campaigns and partnering with them for the long term. As a small business, partner with influencers for long-term gains. Invite them to product launches, events, and parties, and send them goodies. When you build a genuine relationship with influencers, they reply by endorsing your products authentically.
Agreed, building relationships is not an easy task. It requires consistency and commitment. But when you take care of your influencers, they become open to more complex collaborations with your brand in the future. They become more involved with your product and create content that comes across as natural to their followers.
Essential tips in influencer marketing for small businesses-
Hire influencers with a proven track record. Evaluate their past performance and ask for case studies.
The influencer's content has to align with your brand guidelines.
Set a timeline for the influencer to deliver the content.
Use trackable links or affiliate programs to track website traffic generated through influencer marketing.
Promote influencer campaigns consistently. People see the ad two to three times before they consider making a purchase.
Work on a series of ads with your influencers. It will give you the best results.
Nurture long-term partnerships with high-performing influencers.
Your existing customers are the best brand advocates. Reshare their content about your products.  
Follow the FTC guidelines for transparency when creating content for products.
Hire the services of an influencer marketing platform for cost-effective campaigns.
Read More: The Ultimate Guide on Building On-Demand Delivery App
In A Nutshell
Unlike big businesses, which have large sums of money for influencer marketing at their disposal, small businesses have a limited budget. It may put a restraint on their influencer hiring spree. But the beauty of influencer marketing is that there is something or the other available for all businesses, big or small. And when small businesses recognize the opportunity in influencer marketing, they successfully generate brand awareness and sales.