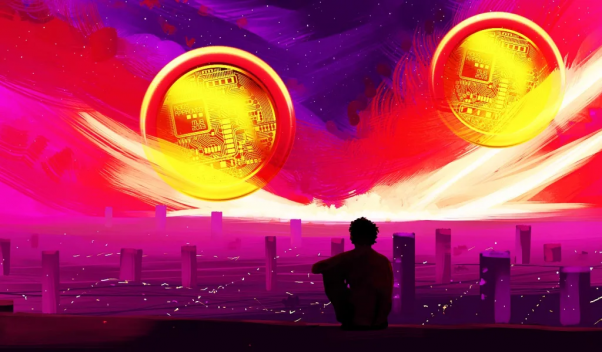 NEAR Protocol vs Solana tokens both protect their networks using PoS consensus. Both coins provide holders voting rights on proposed network changes. The NEAR token has another application than data storage. Smart contract developers on the NEAR blockchain also gain 30% of all network-wide transaction fees.
Both tokens are the top 100 cryptocurrencies. SOL coin has surpassed NEAR token, becoming a permanent top 10 by market cap. The SOL coin ranks ninth with a market valuation of $9.5 billion, according to CoinGecko. NEAR coin ranks 29th with a $2.4 billion market cap.
Solana versus NEAR
Now that we've investigated both blockchains, let's compare Solana and NEAR Protocol. The Solana mainnet went live in March 2020. Additionally, NEAR Protocol's mainnet launched in April of the same year. The Solana blockchain earned news after its inception by being the world's fastest blockchain, with a throughput of about 65,000 transactions per second (TPS). In recent months, numerous blockchains have matched this capability. In addition, the NEAR Protocol claims to be capable of processing about 100,000 TPS, making it one of the fastest protocols to date.
At the time of writing, Solana had $2.88 billion in total value locked (TVL), according to DeFi Llama. In contrast, NEAR Protocol has just $322 million in TVL. Moreover, at the time of writing, Solana has around 1,470 nodes whereas NEAR has just 720. In addition, the typical Solana transaction cost is between $0.00001 and $0.00025. Additionally, transaction costs on NEAR are relatively inexpensive. However, transaction fees are calculated somewhat differently.
Consequently, we can estimate the average transaction charge by examining the cost of interacting with dapps on NEAR. In the case of Ref.finance, the most popular decentralized application on NEAR, users pays around 0.001 NEAR for every transaction. This is equivalent to around $0.0034 at the time of writing.
Developing decentralized applications using Solana and NEAR offers a low-cost, fast alternative to Ethereum. When developing on Solana, developers have the option of using Rust, C, or C++. On NEAR, developers have the option of using either Rust or AssemblyScript. However, the major language is Rust.
Read Also: 20 Best Tarot Questions You Should Ask
Solana vs NEAR: Who Comes Out on Top? – Synopsis
So, which blockchain is superior between Solana and NEAR Protocol? Both blockchains are very scalable and have a small carbon footprint. Additionally, every network has an Ethereum bridge and is interoperable with the Ethereum Virtual Machine (EVM). Developers of Ethereum may thus deploy Solidity smart contracts on both Solana and NEAR. However, Solana is the most established of the two networks. Even though both networks launched around the same time, the Solana blockchain has far more users and decentralized applications (dapps).
In addition, Solana has about twice as many active nodes as NEAR Protocol. Therefore, one may consider Solana to be more decentralized and attack-resistant than NEAR. Despite this, both blockchains have very cheap translation costs and rapid transaction times. In addition, both blockchains seek to resolve the blockchain trilemma of preserving security, decentralization, and scalability.
Moreover, both Solana and NEAR Protocol use the computer language Rust. Even though all systems are EVM-compatible, this might be an obstacle for certain developers who are new to Rust.
Do more comparisons before investing, for example, check out FTM vs SOL comparison here:https://letsexchange.io/custom/compare/ftm/sol/info/.