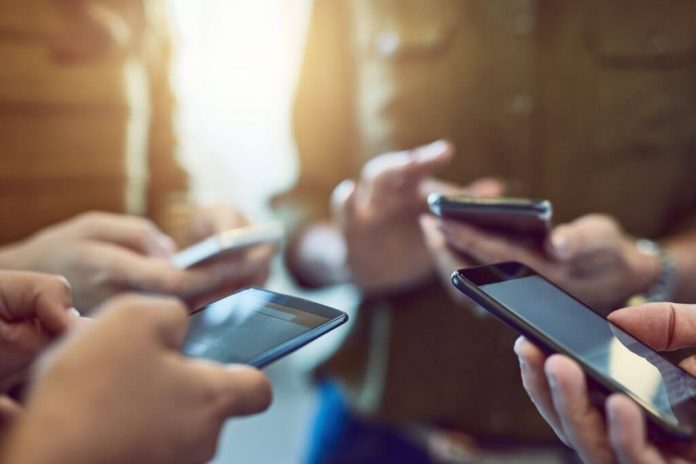 Subscribing to a mobile phone plan enhances your efforts of creating a robust communication strategy for your business. It enables more collaborative and faster communication across the team for faster decision-making and improved productivity. In addition, as over-the-phone appointments replace in-person meetings with the rise of remote work, ensuring that a reliable mobile service is available is essential. Moreover, if your business involves a lot of international travel, opting for a plan that supports this can go a long way in reducing communication costs while on the move. If you are wondering which plan is best for your business, we have rounded 5 best business cell phone plans to help make a good choice.
T-Mobile Business Unlimited Ultimate
T-Mobile provides several mobile plans for the business. However, the Business Unlimited Ultimate plan is best for international travel. You can get the plan for $40 per line for a 6 lines pricing. The price goes up if you want fewer lines. The plan promises unlimited talk and text as well as unlimited 5 GB and 4G LTE data on their network. The plan also offers 100GB of unlimited mobile hotspot data with guaranteed high speed and Microsoft 365 Business services. If you do a lot of international texting and data usage, you can enjoy a faster speed of up to 256kbps. In addition, when traveling in an airplane, the plan comes with unlimited Gogo inflight text and data.
What's more, T-Mobile allows you to bring your own device for compatible and unlocked devices. SIM-only deals allow you to save money since you don't have to pay for additional devices. Additionally, your employees don't have to switch to devices that they don't like.
Verizon Business Unlimited Pro 2.0
If you are looking for a mobile plan with extended coverage, then Verizon business unlimited plans offer extended coverage across the U.S and international locations. Verizon international plans allow you to use talk, text, and data in over 185 countries worldwide. This makes it a great choice for international travel and remote teams working across the globe. With the Business Unlimited Pro 2.0, you get unlimited premium network access and a mobile hotspot. In addition, you get 5G access nationwide and Ultra-Wideband. This plan also comes with added and enhanced security features and call filter spam blocker.
AT&T International Day Pass
AT&T mobile plans come in Starter, Performance, and Elite at $30, $35, and $45 per line, per month respectively. This gives you unlimited calls, texts, and data in the United States and Mexico. For the Performance plan, there is added 40GB hotspot and HD streaming. The Elite plan has added advanced security features, a 100GB hotspot, and UHD streaming. What makes AT&T mobile plans great for travel is that you can pay for additional add-on packages when you are traveling internationally. This lets you text, use data and call all you want in over 210 countries worldwide. With the International Day Pass package, you will part with $10 per day for the first line. Any additional line is charged $5 per day. Once you use it for 10 days, there is no extra charge.
Xfinity Mobile Global Travel Pass
If you already have an Xfinity mobile plan, you can take it with you wherever you go with international roaming capabilities. You can get access to data, text, and calls in more than 200 countries that support international roaming. The Global Travel Pass is just one way of paying for roaming services. When you add GTP to your line, you are charged $5 per day in Mexico and Canada and $10 per day in over 175 countries that are covered. This package comes with 512MB of LTE data pass per day. However, keep in mind that the data that you use outside the country counts towards your Unlimited or By the Gig data options.
Lebara Mobile is ideal for small businesses in the UK looking for affordable SIM-only contracts. These plans start from as low as £15 per month. Their plans come with international minutes that you can use to call over 42 countries across the world. If you need to travel to Europe or India for business, you can use your plan for calls, texts, and data at no extra charge. For trips outside of Europe and India, you would be required to Pay As You Go for the data, text, and calls that you use. In addition, it is important that you have the correct settings on your phone before leaving for your trip.
Conclusion
Business travel across the globe is inevitable while you are building a global business. In addition, taking vacations regularly is equally important to stay healthy. For this, you need a line that can support your communication needs when on the go for you to keep in touch with your team whether traveling for business or on a vacation. The above options give you some of the best options available for you out there.