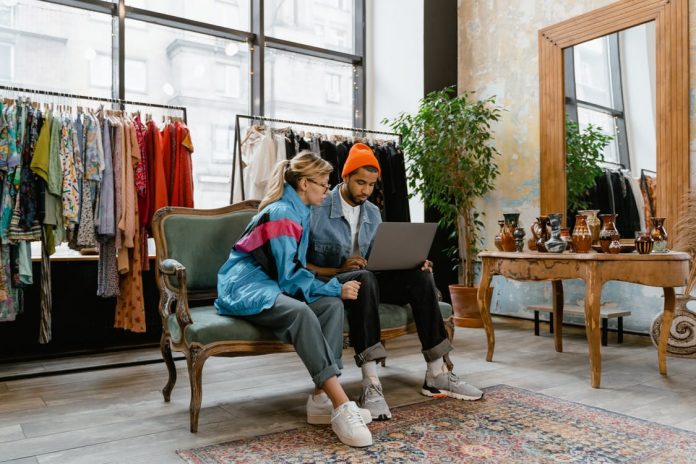 All businesses need to be present on the internet. The pandemic has shown it. Many have been able to continue their activity and have even discovered new opportunities to grow. Above all, small and medium-sized enterprises (SMEs) have found an ally in the digital environment to resist the impact of the health crisis. Now the big question is how to achieve the ultimate goal of online marketing techniques: make yourself known to potential customers and retain those you already have.
Consumers spend a lot of time in the digital world. Therefore, it is the ideal channel to approach them. But to achieve this, it is necessary to establish a strategy and know what the appropriate free marketing tools are.
How to start a digital 'marketing' strategy
Boost your presence on Google. 
Most internet searches are done through Google. An expert in digital marketing says: that 64% of the direct traffic that reaches a web page comes from search engines. It is essential, therefore, that a company appears in Google, which is the king of search engines. This offers SMEs the Google My Business tool, a free system to create a business profile in the form of a file. It contains all the essential data of the business so that consumers can find it easily, so that when a user searches for a restaurant on Google, the ones closest to their location appear.
Create a website 
The website is the cover letter of any business. It allows you to have a constant presence, without schedules, unlike the physical establishment, and with infinite possibilities of design and benefits, such as showing the catalog of goods and services and offering creative content through blogs.
You don't need any programming knowledge to create a website. Platforms such as WordPress, Shopify, or Magento have templates with which to design it and also allow you to know traffic data.
Choose the right social networks. 
Social networks, such as Facebook, Instagram, TikTok, and Twitter, offer the opportunity to reach potential customers. There are millions of active users between the ages of 17 and 70 who have a profile on these platforms. Having a presence on the networks requires the creation of content and constant daily work, so you have to choose very well which ones the company should be on.
However, it is not necessary to be present in all social networks, but rather those that best suit both the public and the type of business and products or services it sells will suffice. The two most popular are Facebook and Instagram. In them, according to experts, the sectors that generate the most interactions are fashion, beauty products, and leisure.
Read Also: Different Types Of Money Plants To Choose From This Year!
Alternatives to the online store: the marketplace. 
A good option to start selling online is to do it through platforms such as Amazon or eBay that have already established digital stores. They allow products and services to be marketed for a certain fee (for example Amazon FBA), without the need to pay for the design of the website. In this way, small merchants have the opportunity to see how internet sales work and who they compete with, before making the leap to creating their own online store.
However, merchants must keep a very detailed control of their stocks so that there are no gaps between physical and digital sales. 
The final ingredient: is perseverance.
Deploying a digital marketing strategy is a long-distance race that requires constant effort. There is no worse impression on the internet than finding an abandoned profile or an outdated web page. "It gives the feeling that this SME has closed. If the leap to the Internet has been made and the image is not taken care of, the work done will be of no use. The investment will be lost. And the sales will not come through this channel.