When was the last time you stepped out of the house to go on a vacation?
Admit it or not, this pandemic has transformed all of us into germaphobes (who hasn't?) and that's totally okay. It's better safe than sorry, right? Health experts have been advising us to limit travels, be mindful of our distance from others and be conscious of touching surfaces. The wrinkled hands you have from slathering on sanitizers are nothing compared to the thought that you're clean, safe, and virus-free.
We're aware of how this virus spreads, but at the same time, we're also aware that time is ticking. We're aware that getting locked up for a year or two took a toll on our wellbeing, and we could use a short, enjoyable yet mindful vacation to beat the blues. Fortunately, companies, especially those in the travel industry, are adapting to contactless technologies to help limit the spread while providing the rewarding experience we need.
Want to travel with some peace of mind? Going contactless is the key.
If you want to minimize your contact with contaminated surfaces and infected individuals, check out our tips to go contactless on your next trip.
1. Book flights, hotels, and tours online
---
Does the airline you're flying on has an app? Can you book directly with the hotel using its mobile-optimized website? How about the tours you're planning to take? In today's digital era, pretty much everyone in the travel industry has an online platform where you can check their offers, status and updates, and booking tickets and stays.
2. Go for cashless payment whenever possible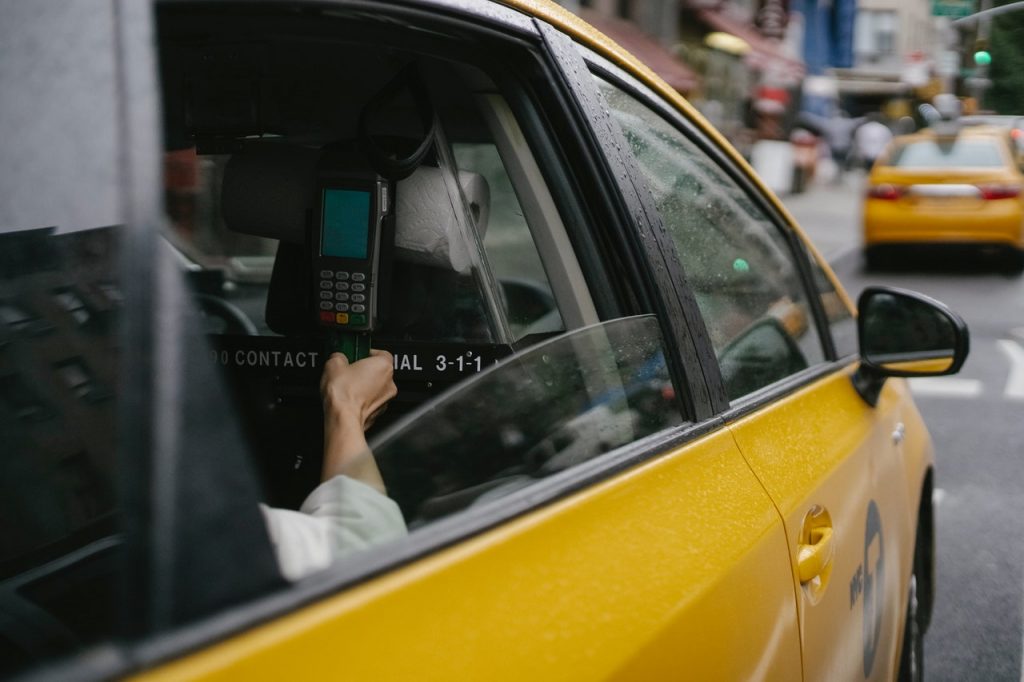 ---
Physical money circulates, and we don't need a UV scanner to get the idea of how filthy they are. The good thing is there's plenty of ways to go cashless, from using your debit and credit cards to tapping those stored-value smart cards issued by public transportation services. You can tap or swipe physical cards into tracking systems or pay bills and purchases using a mobile wallet app.
3. See if your hotel utilises mobile check-in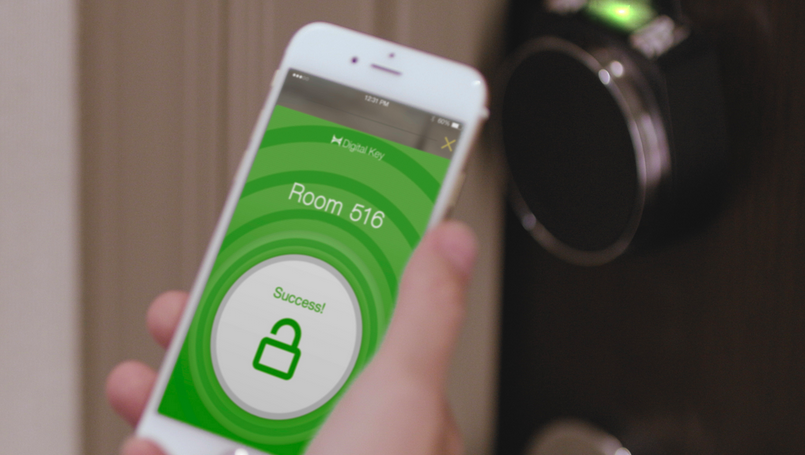 ---
More and more hotels have adopted innovative solutions to eliminate queuing and touchpoints. Also called "key-less entry", mobile check-in leverages the power of wireless connectivity so guests can enjoy a safe and seamless check-in experience. Mobile check-in allows guests to get a room and enter the property without using a traditional key.
How it works: Guests can book a room directly via the hotel's dedicated smartphone application. Once your booking gets approved, the hotel will then send a confirmation message containing a personal identification code and the assigned room number. Guests can then enter the property and place their smartphones in front of the wireless key reader attached to the door. Once the information is read correctly, the door will unlock.
A hotel in Kilkenny Ireland, for instance, already has keyless entry options. They pre-register guests and send their room keys directly to their smartphones.
It's also possible to control your in-room appliances using your smartphone by downloading a universal remote control app.
4. Have your food delivered
---
Don't you just miss visiting a nice restaurant and enjoying delicious meals, freshly prepared and beautifully plated by the chef? But unless the restaurant offers al-fresco dining options, your safest bet (for now) is to have your meals delivered to your hotel room.
You can download local food delivery apps and tap into the restaurants under the radar. There's a wide array of options, from gourmet meals offered by upscale restaurants to cheap comfort foods by small food merchants. You can also check what your hotel's in-house restaurant and bar have to offer. You can pay online and simply wait for your meals to get delivered to your door.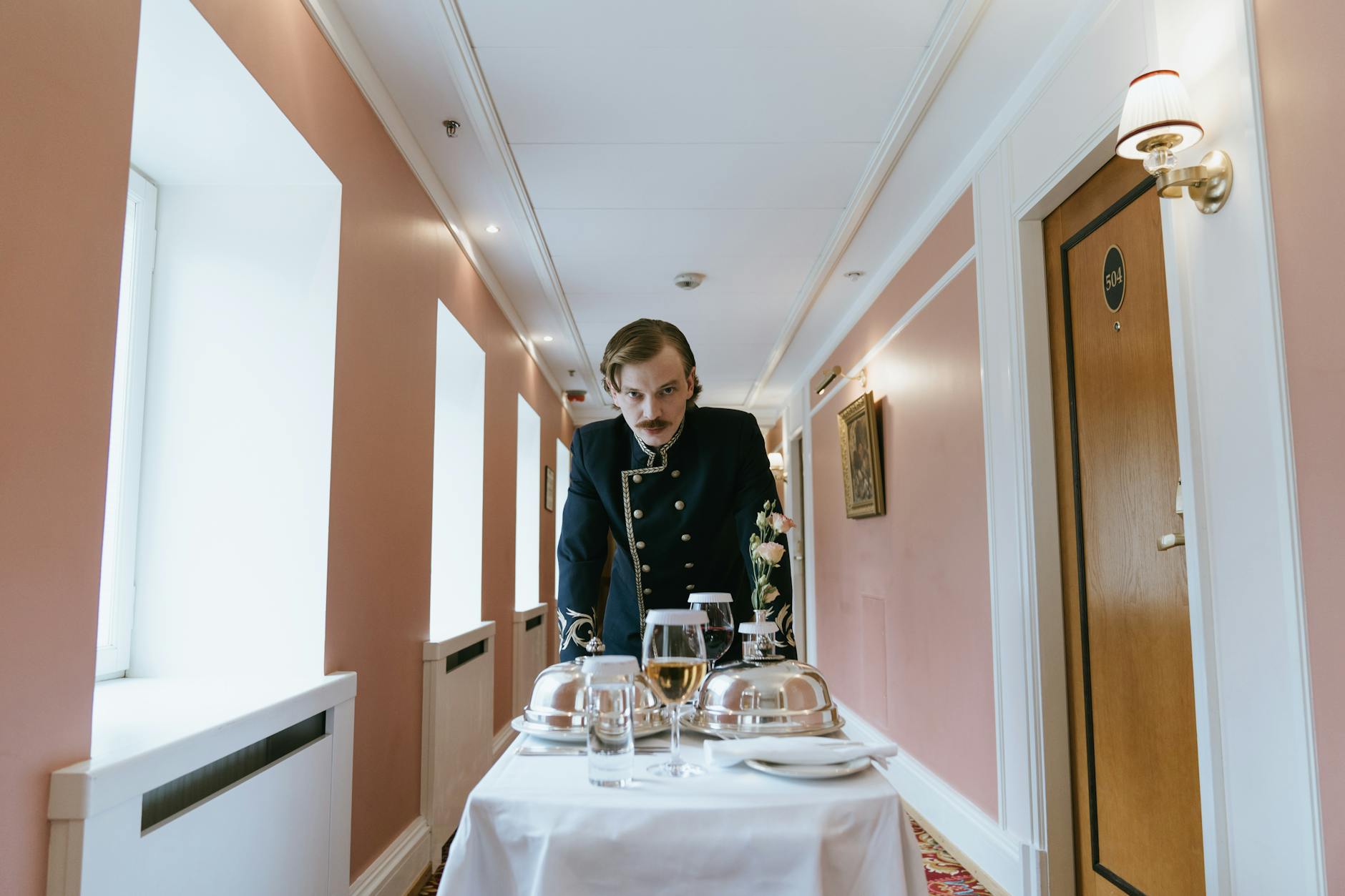 5. Contactless or not, make it a habit to sanitise
---
It's impossible to have a 100% contactless vacation. There'll be instances when you have to touch surfaces, interact with people, and pay cash because the local store doesn't have cashless options. You can, however, limit the spread by being mindful of your hands.
The golden rule is to sanitise your hands after touching surfaces and objects that aren't yours. Don't touch your eyes, nose, and mouth unless you're 100% sure your hands are clean. Common situations include pressing elevator buttons and light switches, holding handrails, exchanging money, buying groceries, holding pens on the counter, and receiving packages.
Make sure an alcohol-based sanitiser is accessible. You can pack a pocket-sized sanitizer and store it in your pocket or your body bag. Wipe down your mobile devices as well.
6. Choose outdoor alternatives to attractions and experiences
---
While contaminated surfaces can be vehicles for transmission, the most common way to spread the airborne respiratory virus is still via person-to-person contact. Aside from masking up and physical distancing, you can create a safer travel experience by choosing places with wide-open spaces and better air circulation.
In this case, outdoor attractions and experiences are your best bet:
City parks and gardens
National parks and other natural attractions
Heritage sites and other architectural gems
Secluded beaches, rivers, streams, waterfalls, etc
Outdoor museums and galleries
Outdoor, open-air markets instead of indoor shopping malls
Drive-in outdoor cinemas
Al-fresco dining options, as opposed to indoor dining
Walking and biking short distances
Going on a road trip with members of your household, instead of taking public transportation
Go on and give yourself your much-needed break while staying safe, healthy, and of course, contactless!
Author Bio: Carmina Natividad is a travel-savvy blogger, foodie, and musician. When she's not cooking or playing the piano, you can find her writing articles about travel and lifestyle. She is also a passionate writer for Pembroke Hotel Kilkenny.