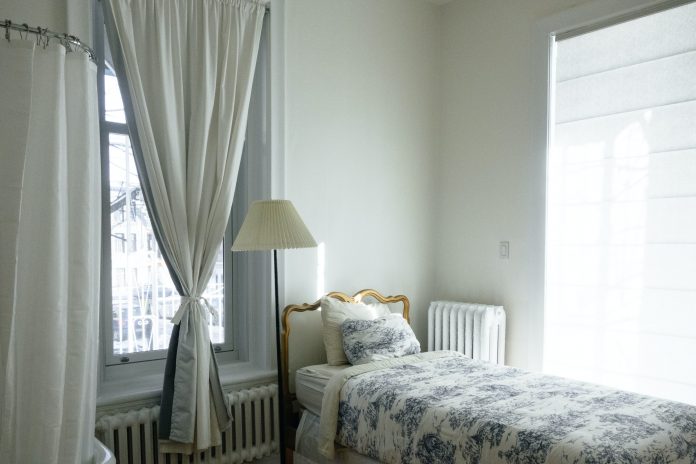 Making your apartment your custom home can be a challenge; for example, you may not be allowed to paint or make any big changes. However, you can customize your space with colors and natural features that can let your own tastes shine through. Your furniture layout is also a nice way to express yourself.
Customize With Color
Color has a huge impact on your brain. Blues and greens can be quieting, especially if they are grayed down. Bright yellow towels in the bath or kitchen can wake you up, but a little color can go a long way. Carefully consider which colors make you feel
energized

relaxed

focused
Use those colors in the space where you need them. If you work or run your side hustle off of your dining room table, add a red rug or wall hanging to energize your brain. Put down a sage green or blue-gray rug in the living room for deep sleep. If your bedroom is carpeted, add a deep blue or burgundy throw to the end of your bed to soothe and quiet the space.
Add Plants
Review how light works in your home throughout the day. The layout of the Sierra Ranch apartments may give you a couple of great spots for your plants. A hanging plant can provide you with fresh oxygen and even a bit of shade. If floor space is tight, consider putting up a wire rack that is less than 12 inches deep, and you can have green plants up to the ceiling.
Do take care to maintain access to your blind mechanism and any opening mechanisms. Of course, you will want to make sure you add quality drip trays to avoid any floor damage. To avoid a cluttered look, one plant that has a spreading or fountain shape in a bright pot may be all you need. Designate a vase for fresh flowers and fill it each time you get groceries delivered. It's the little luxuries that make your apartment feel like home!
Focus On What You Love And Use
If you love fresh fruit, hit the thrift and estate sales and find one beautiful bowl that you can fill with fresh apples, oranges and pears. If you love to cook savory or spicy foods, fill the bowl with shiny peppers and lush green avocados and put a lemon on top.
You may or may not have room for a coffee station. If you're concerned about staining, treat yourself to a pretty tray or flat platter that is large enough for your coffeemaker. Invest in pretty or whimsical mugs that will make you smile every morning while you wait for your coffee to brew.
Before you make a large investment in cooking tools that you may or may not use, use what you have to build skills. If you can't scramble eggs, don't worry about buying an omelet pan. If you're just learning to cook, start by learning to cook breakfast. Pancakes and french toast are easy to prepare and budget-friendly.
Create An Entryway
Each time you walk into your apartment, find ways to shed your day. Hang up your keys. Drop off your shoes. Hang up or shelve your backpack, briefcase and purse. Carefully check under those hanging items to make sure you're not scarring up your walls. If you have a dog that really needs a walk, keep your walking shoes right by the door.
Read Also: How Can Commercial Companies Save On Utility Bills?
In addition to the necessary storage in an entry, personalize the space. Create room for your family photos, pictures with friends, and memorabilia. If you had a great day in 5th grade because you won a science award, put it on the wall.
Have Fun With Furniture
Some people absolutely love a recliner; others have to have a sofa. If your living room is on the small side or your budget is tight, fill it with fun things. Yes, you can pair a comfy sofa with some folding director's chairs. Make sure the director's chairs are sturdy and roomy, and create room in your closet to put them up when not in use.
Whether it's your first apartment or just a fresh start at Sierra Del Oro Apartments Corona CA, your apartment can break the "cookie-cutter" feel with the tips above. Add portable color with rugs and throws. Find a houseplant that you can't kill. Accent your kitchen with beautiful food and dishes.