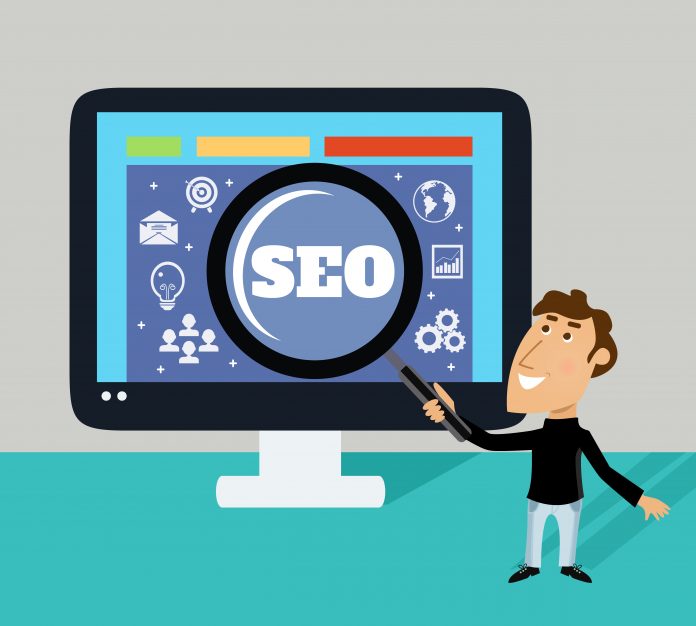 Is your business based in Dubai and you are struggling to engage with your local community? Do you want to stand out among the competition and start dominating the local SEO listings? If so, stick around and give this article a read; we're going to share some top tips for awesome local SEO…
1. Target the appropriate local keywords
The key to making an impact on the local SEO listings in Dubai is to focus on the appropriate keywords. So, for example, if you run a cleaning company in Dubai, you'll need to refine your keyword research accordingly:
"Cleaning services in Dubai" is going to be a fairly competitive keyword. While it is certainly worth working on it if it perfectly sums up what you do, you should diversify your approach and target long-tail keywords as well, for example:
"Commercial cleaning services in Dubai Marina"

"Best residential cleaning services in Victory Heights"

"luxury cleaning services in Emirate Hills"
As you can see, it is worth targeting a broader keyword like "Dubai", however, you should also target the specific areas and suburbs that you service as well. That way, whenever a potential customer in Victory Heights is looking for residential cleaning services, there's a good chance that your website will come up in the local listings.
2. Claim your Google My Business page
It's not just proper keyword research that counts for local SEO; you should also claim your Google My Business page and populate it with the appropriate information.
There will be many fields to fill out, but the good news is that you've already done some extensive local keyword research!
3. Be present on the relevant local directories
As the saying goes: "The bigger the net, the more fish you'll catch." This phrase perfectly sums up local SEO and the importance of submitting your business information to the various local directories – and optimising them accordingly.
Read also: How Stormlikes services help Instagram Influencers to grow their followership?
The more information you have on local websites with all of the appropriate keywords, details, and NAP citations (Name, Address, Phone Number, etc.), the more social signals you'll be sending out when people are actively searching for the services that you offer.
That, and it creates yet even more potential ways for customers to discover your business and navigate their way to your website.
4. Optimise your website for 'mobile first'
Mobile first is the practice of optimising your website for mobile use. There are some compelling mobile device statistics to support the importance of this for any business – especially with regards to local SEO (76% of internet users who conduct local searches on their phone will visit / contact a related business on the very same day).
So, make sure that when these users do visit your website using their mobile device, that it has been optimised accordingly and facilitates ease of use and intuitive navigation.
5. Encourage and respond to customer reviews
Particularly in your local community, whenever you have a happy customer, politely encourage them to share their thoughts and leave a positive review on Google (or any other relevant platform like Facebook or Tripadvisor, etc.).
You should also take the time to respond to every single review that you get – especially the negative ones. This demonstrates that you care about what your customers have to say and that you are actively working on improving the quality of your products / services.
Final thoughts
While there are many things you can do to improve your local SEO, the above points are the most important for establishing a strong foundation upon which you can grow.
It's also worth being invested in your local community as often as possible, taking part in various community events, being charitable, and looking for other local businesses that you can form partnerships with.
In any case, the key to showing up in the local listings is to conduct extensive keyword research and create compelling, local-centric content for your audience to engage with.
If you feel overwhelmed by the amount of work involved with local SEO, it's always worth looking for one of the many digital marketing companies in Dubai to help you formulate and execute a competitive local SEO strategy.
We hope you've found this article insightful and wish you the best of luck with your ongoing campaign!