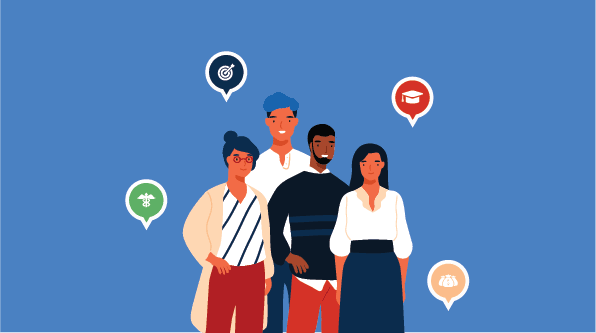 Health insurance is a terrific strategy to prevent financial ruin in a medical emergency. But what is health insurance? It's a policy that entails the insurance provider paying for medical expenses in exchange for a payment from the insured. 
Another prevalent misunderstanding is that this insurance exclusively covers hospital expenses. However, some of the extra advantages are also offered by the insurance plan. Let us discuss the policy's benefits, costs and process. 
Benefits Of Medical Insurance
The policy aims to protect your finances and assist you with treatment and recovery. Given below are some of the widespread benefits of a medical and health insurance policy which you can avail of:
Cover for Medical Expenses
An individual may become ill anytime due to a busy lifestyle, changing weather, pollution, etc. With the best health insurance, you can be ready to combat hospitalisation expenses, daycare expenses, medical tests, medicines, etc. In addition, you can also avail of alternative medical treatments, including homoeopathy, Ayurveda, and much more.
Cashless Claim Benefits
Many insurance companies offer cashless claim benefits where you are not required to pay anything from your pocket. It is always a good idea to buy a cashless claim policy since it is the most convenient and start the treatment once the claim is approved.
Cover for Critical Illness
Critical illness is an added benefit from life-threatening diseases such as cancer, kidney failure, stroke and similar conditions. It aims to give individuals and their families complete mental relief that they are protected from life-threatening diseases.
Cost of the Policy
There are different factors which determine the cost of a medical insurance policy. Generally, the insurance company follows a basic rule of thumb: to charge a high premium for people with high age groups. Other than this, there are also some factors:
Past medical history

Occupation

Policy duration

Body Mass Index (BMI)

Smoking habits

Geographical location
These are all the factors on which insurance premium usually depends. In addition, the insurance company undergoes a thorough assessment while approving your health insurance application based on your complete health profile. While purchasing an insurance policy, you must be honest with everything so that you will not face any issues with repeated queries while availing of the claim.
How To Get Covered In Medical Insurance Policy?
It is effortless to get cover for medical expenses in the event of illness or accident. But first, you need to check whether the hospital you visit is coming under the panel. And if it does, is it offering cashless treatment or not? 
Once everything is confirmed, you can sign for the claim at the time of billing. It depends on your insurance plan and how much coverage it is willing to provide. The ideal insurance plan usually covers up to 90%, and the waiting period is minimal. 
Besides this, you should also consider giving preventive health checkups every year once the treatment is completed. Lastly, you should get the maximum grace period which allows you more time to renew your policy after the due date is passed.
Read Also : Get the Most Out of Your Purchase with Quality Instafollowers
The Bottom Line
Now that you have understood the meaning, benefits, cost and coverage process of health insurance, it would be best to compare it with the different policies to make the best decision. There are so many insurance providers in India, but Niva Bupa is the best because of its affordable premium and maximum benefits. 
With coverage up to INR 3 crore, Niva Bupa offers the best health insurance plans to provide a range of coverage options. Benefits available to the insured include free newborn coverage, lifetime renewability, a bonus on the insured amount, and many others. For more information, get in touch with Niva Bupa now!