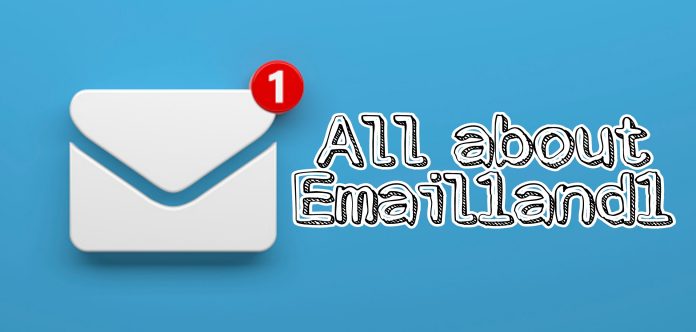 There are a lot of strategies for promoting businesses. But some strategies give more results in less time. Professional emails are one of those strategies. Now there are a lot of platforms that allow their users to create professional emails according to their needs. Some of them are GoDaddy email, Zoho Mail, and many more. But all of these platforms for creating professional emails charge some money. You have to buy one plan from available plans (now it is up to you whether you buy that plan for a month or a year). But you should once examine all features of all available plans and then you should buy that one which fits your requirements. But according to my research, all of these are a little bit expensive. In this article, I will turn your attention towards a similar platform that is email1and1. You will find all information about this including its plans, features, disadvantages, and many more about email1and1. Invest all of your attention in reading this article.
What is email1and1?
Email1and1 can be defined as a useful platform for creating new professional emails. It has very useful features and plans on fewer charges. Some key facts about IONOS are as follows.
It has experienced more than 30 years.

It is considered the largest hosting company.

12 million domains.

Almost 8 million customers have contracts with IONOS from all over the world.

It has more than 90000 servers.

20000 employees work with IONOS from 40 different countries.
What are the different plans of email1and1?
Mail basic 1
You will get this plan in just 1 dollar. Yes shockingly you have to pay just one dollar and you will bet access up to 10000 emails and 2 GB storage for a month. Some key features of this plan are as follows.
1 email account with 2GB expands time.

Free domain

Ad-free email

Spam filter

Webmail synchronized on all devices

24/7 expert support.
Mail basic 1+
If we think about mail basic 1+ plan of email1and1 then a lot of questions come to our mind. Like how much it charges for a month. And what benefits it provides etc. Now first let me clarify that it takes 4 dollars for 30 days of subscription. You will get in this plan 12 GB storage space. It is very beneficial because it provides more storage space in just 4 dollars. It also provides the following different features.
Free domain

12 GB storage

No ads 

Spam filter

24/7 expert support
Mail business
This plan is the best plan of email1and1 but also expensive than the other two plans. It charges 5 dollars for a monthly subscription. But if 5 users buy this plan conjoined then it charges only 3 dollars per user. But it charges only 2.5 dollars per user if 10 users buy this conjointly. You will find approximately 500000 emails in this plan. Moreover, you will find the following benefits.
50GB email account for each user.

Free domain

Ad-free email

Premium virus protection 

Spam filter

Webmail

Sync data across mobile devices in real-time

24/7 expert support

A team collaboration tool.
How to sign up on the  email1and1?
If you are willing to join the email1and1 you should follow the following steps.
By using any browser go to the official site of IONOS.

now click on the email & office.

Now click on the professional email address.

After this click on see the packages and select anyone from available packages.

Three plans are available that are mail basic, mail basic 1+, and mail business. I already described the detailed information about these packages above.

Now you need to select a domain name according to your requirements and fill the blank with the chosen domain name and click on check.

Click on "add to cart" after this mentioned your requirements, do your payment.

Enter an email address (that is essential to create an account) and also type a password to use for security purposes.

At the end go to security settings and select anti-spam to secure your account.

Finally, click on save to save all the settings that you have done to create an account.
Steps to sign in to the email1and1 account.
This is very easy to sign in. You just need to follow the following steps.
Go to the official site of email1and1 using the browser.

Enter customer ID or domain name and enter your password. 

After the above step click on sign in. And this is all. 
Benefits provided by email1and1 or IONOS.
Different benefits or features of email1and1 are as follows.
Domains & SSL

Websites & Stores

Hosting

WordPress

Marketing

Email & Office

Servers

More

Partner Programs
Domains & SSL
In this option, you will find the following benefits.
Domain Names

.us Domain

.com Domain

Domain Transfers 

Domain Guard

Bulk Domain Search

SSL Certificates
Websites & stores
After clicking on this option the following sub-options will appear. 
Website Builder

Website Design Service

Online Store Builder

Buy Button and Store Plugin.
Hosting
This option provides the following benefits. 
Web Hosting

WordPress Hosting

ASP.NET Hosting

Deploy Now

Web Hosting For Agencies

WordPress Pro

Dedicated Hosting

VPS Hosting
WordPress 
WordPress gives you the below benefits. 
WordPress Hosting

WordPress Pro
Marketing 
This will provide you following benefits 
Local Business Listing

 Google Ads Management Service

Search Engine Optimization Tool
Email & Office 
When you click on email & office the following options come to the fore. 
Professional Email Address

Webmail Login

Hosted Microsoft Exchange

Email Archiving

Microsoft 365 / Office 365

Google Workspace

HiDrive Cloud Storage

MyBackup

Search Engine Optimization Tool
Servers 
You will find the following features 
Virtual Private Servers (VPS)

Dedicated Servers

AMD Servers

Intel Servers

Server Deals

Cloud Servers

Managed Servers

Cloud Backup

WordPress Pro

Cloud Apps

Agency Cloud Server

Rent-A-Server
More
In more, you will get some extra features that are as follows. 
About IONOS

New Brand

Management

Careers

Startup Guide

Digital Guide

Website Checker

Favicon Generator

SEO Check

Whois Lookup

SSL Checker

Logo Creator

IP Address Check

Domain Check

IONOS App

Verifying IONOS Email Authenticity
Partner Programs 
In this option following sub-options, you will find. 
IONOS Agency Partner Program

IONOS Agency Partner Network

IONOS Referral Program

IONOS Affiliate Program 
How to secure your email1and1 account?
Everyone wants to keep saving their things, mobile data, and social media accounts, etc. But it is more important to secure your email1and1 account. You have to take the necessary steps to secure your account. Following are some important steps that you should follow.
Try to create a more complex password as you can.

Before setting your password make sure that it contains uppercase letters, lowercase letters, numbers, and special symbols and make it more difficult.

Avoid using personal information like your name, date of birth, phone number, and other relevant information. Because these types of passwords can be easily hacked. 

Don't tell anyone your password. Because it may prove too dangerous for your account security.

keep in mind that the password of your all social media accounts must be different.

Finally, It is also necessary to change your password regularly.
What to do when you forget your password?
In case you forgot your password now what will do?  In this situation, you might reset your password by following the guidelines.
Go to the website of email1and1 using any browser.

Now click on sign in.

After clicking on the sign-in a new page will come to the fore. When you scroll this page a little you will see an option of "forget password" click on this option.

When you click on "forget password" it takes you to a new page that will demand an email address through which you can reset your password.

Now enter your email address.

You will receive an email and that email contains an option of resetting your password.

Click on reset your password.

Enter a new password and enter again to confirm it. 

Your new password is done.
Some alternatives of email1and1.
Following are some useful alternatives to Email1and1. 
Mailchimp

TinyLetter

HelpCrunch

MailerLite

Intercom

Chatwood

Sendinblue

Listmonk

GetResponse
MailChimp
This is mostly used to grow a small business faster. It can prove to be a good alternative to email1and1.
TinyLetter
It allows its users to write their newsletters.
HelpCrunch
This works as an all-in-one platform for its customers. It provides Email Marketing automation and also a Ticketing software for Medium as well as businesses on the large scale.
MailerLite
This is also an email service providing site. It gives benefits to its users including simplicity, new unique email design, etc.
Intercom
You can use this to know who is using your product.
ChatWood
It is also a good alternative to email1and1.
Sendinblue
It will help you to develop a good relationship with your customers. Good relationships with the customer play an important role in the growth of any business.
Listmonk
It provides a facility to its users to send email campaigns, newsletters, etc.
GetResponse
This email marketing platform is similar to email1and1. You can use it as an alternative to email1and1.
My opinion about email1and1.
My experience with email1and1 is pretty much beneficial. It plays an important role in the development of any business. I would like to recommend this to you. You should use it if you want to grow your business with Know Shunt.