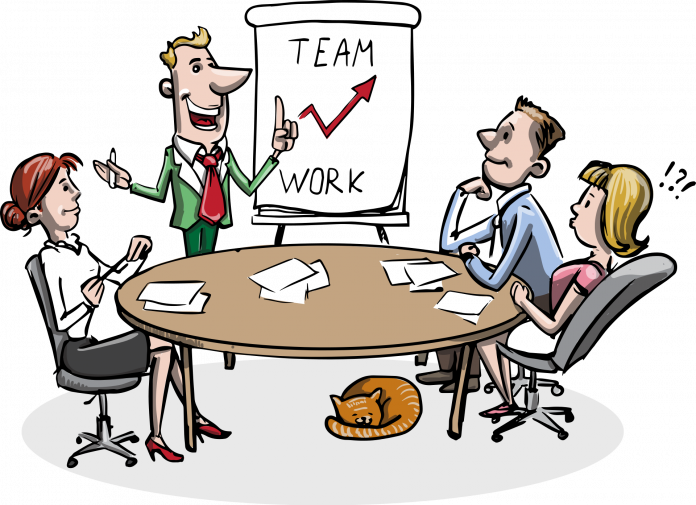 With the advent of Covid19, a lot of managerial jobs that were cut out for the office were now tailor-made to fit into the living rooms of our homes. Albeit a long-awaited shift in joining various bloggers to work from home, it caused a sort of stir. This stir came as a result of massive downsizing of employees from organizations and downsizing is never a good adjustment for the downsized.
In 2021, a lot of people have decided to take the bull by the horn (not in forex trading but) by looking into other avenues that allow them to put their financial future back in their hands. In addition to that, they also want to be able to be financially stable while enjoying the time to see family and be together with the ones they love. Some might actually need work from home jobs for health reasons or to have a safer alternative in the light of the current pandemic outbreak.
That being said, working from home also has its challenges and can become more demanding than the traditional desk job as it requires a high level of discipline and focus to get jobs done and consistently hit targets.
It has been a long walk to transform the traditional working sector to remote virtual settings and the pandemic has made short work of this. In that same light, this article would take you through 10 work from home jobs to choose from in 2021 and would also provide you a good background on how to achieve that work-from-home dream. 
Are you ready to start working and earning from home in 2021? Here is the Top 10 Preferred Work from home jobs in 2021;
Data Scientist
Software Developer/engineer
Social media manager
Digital Marketing Specialist 
Web Developer 
Product Manager 
Graphics Designer 
Creative Writer 
Personal Trainer 
 Virtual Assistant
1.  Data Scientist: 
 If you are great at paying attention to details, understanding, and identifying trends then this is for you. According to Wikipedia, "Data science is an interdisciplinary field that uses scientific methods, processes, algorithms, and systems to extract knowledge and insights from many structural and unstructured data. Data science is related to data mining, machine learning, and big data." 1
2. Software Developer/Engineer;
This is for self-directed and disciplined coding enthusiasts who enjoy working when they are most focused and feast on problem-solving. "A computer programmer, sometimes called a software developer, a programmer or more recently a coder (especially in more informal contexts) is a person who creates computer software" 
3.  Social Media Manager
 With so many companies trying to build a market presence in the digital space, this has created several opportunities. "Social media managers create and maintain brand promotions, company information, and marketing campaigns for their company across several different social media networks…"
 The nature of this job is specifically tailored to be worked from the comfort of your home. 
4. Digital Marketing Specialist
This work from home job would demand your time, attention, and not a few helpings 0f Wi-Fi. 
Your main job is to work with the marketing team to identify the target market, create a solid brand image, and maintain a continuous marketing campaign for the Internet. 
5. Web Developer
"A web developer is a programmer who specializes in, or is specifically engaged in, the development of World Wide Web applications using a client-server model." 2
6. Product Manager
"A product manager is a person who identifies the customer's need and the larger business objectives that a product or feature will fulfill, articulates what success looks like for a product and rallies a team to turn that vision into a reality." 
7. Graphics Designer
Picasso on Macbook air or graphic designers as we now call them are vested with the responsibility of creating visually pleasing fliers and to aid advertising. 
The graphic designer does not have to show himself in the advert. So long as it is a good brochure, a graphic designer can decide to work from a basement. 
8. Creative Writer
As with most bloggers or content creators, we understand that" creative writing is any writing that goes outside the bounds of normal professional, journalistic, academic, or technical forms of literature, typically identified by an emphasis on narrative craft, character development, and the use of literary tropes or with various traditions of poetry and poetics."
With the presence of your laptop or any device capable of capturing written information, one can diligently work towards becoming a creative writer from the confines of the home. 
9. Personal Trainer
As a personal trainer, you do not have to be physically present anymore to direct your client on what to do. You can have your instructional classes at your end of the world while your client follows at the other end. 
"A personal trainer is an individual who has earned a certification that demonstrates they have achieved a level of competency for creating and delivering safe and effective exercise programs for apparently healthy individuals and groups or those with medical clearance to exercise."
You got that covered and you can safely work from home. 
10. Virtual Assistant
Rather than following a boss with a cup of coffee all day, virtual assistants' work is bespoke to an assistant. You can work on your own as an independent contractor who provides administrative services to clients while operating outside of the client's office or you can work via an organisation or company. 
However, as the name implies a virtual assistant job is usually to operate from a home office but you are granted access to the necessary information and documents needed for efficiency. 
Anyone can acquire these skills and begin to work and earn from home; however, it takes patience, diligence, and a good amount of discipline to achieve this. With a professional language firm or any Arabic or Turkish translation company you can choose to kick start a career in a language and localization industry.
Read more: Understanding the Importance of Localising Your E-Learning Translations
References
1) www.wikipedia.org
2) www.investopedia.com
3) www.future-trans.com
4) www.digitalmarketinginstitute.com
5) www.atlassian.com
6) technologies.www.careerexplorer.com
7) https://www.investopedia.com/terms/v/virtual-assistant.asp#:~:text=A%20virtual%20assistant%20is%20an,such%20as%20shared%20calendars%2C%20 remotely.